Spring is the perfect time to make improvements to your home, or maybe start or finish a renovation project and plaster mouldings can help you bring a classic twist to your decor.
You can create stunning focal points in any room with plaster mouldings such as elegant coving, dado rails, ceiling centres and corbels.
When buying a period property, you may find that some or all of the original ornamental plasterwork has been removed, damaged or over painted throughout the years. Unfortunately a huge proportion of ornamental plasterwork throughout period and heritage properties across the UK has been lost to neglect, water damage, fire unsympathetic restoration works and the partitioning or larger rooms into smaller ones. Plasterwork can be repaired, replaced and added to bring period properties back to life. Abby Mouldings can supply and fit new coving, cornice and ceiling centres, and even match existing plasterwork that may have been damaged, replace sections with brand new parts made from moulds made from your original pieces.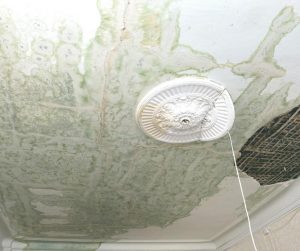 This stunning ceiling centre is a brand new design, created for a property in dartmouth. It has 24 individual leaves and a halo surrounding it.
Abby mouldings can not only recreate, repair and restore original ceiling centres, but also create new ones from your design ideas.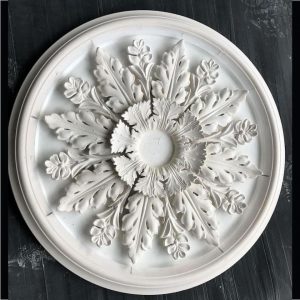 Being established for over 30 years Abby Mouldings have built a reputation as master craftsmen within their field.
"We are proud of our experienced team of highly skilled craftsmen and our reputation for quality. We specialise in restoration and repair work for listed and period properties and have worked within some of the most beautiful listed, period and heritage properties across the South West, including the stunning Torre Abbey in Torquay."
– David Deverill, Owner Abby Mouldings
 Abby Mouldings complete restoration service including cleaning cornices to remove years of paint and grime to reveal the entire original details, creating moulds for current plasterwork to repair and replace damaged sections and bespoke moulds built to customers ideas.
Abby Moulding's plaster mouldings are manufactured to the highest standards using traditional methods and materials by highly skilled craftsmen.
Call today on 01626 830500 for a chat about your project.