In modern times, many heritage and period properties throughout the UK have been converted into smaller properties like flats and studio apartments, stripped out and modernised or re-painted repeatedly: This means that many of the original features like plaster cornice, coving and ceiling centres have been removed, damaged or over-painted over the years. A huge part of the appeal of buying and renovating an older property is the beautiful period features, but if these have been removed or damaged, this can be extremely disappointing.
If you are renovating or re-decorating a period property and would like to bring it back to its original glory with the addition of some original mouldings and features, here is a guide to the many types of mouldings that may have been found within your property, and how to restore any original features that have been damaged or partly removed.
Mouldings were not only added to older properties to enhance features and add interesting details to walls and ceilings, but they also served a purpose. Dado rails were added to stop walls being damaged by furniture, skirting boards protected the bottom of the wall from impact damage and covered the gap where the wall met the floor and mouldings and cornice helped to hide unsightly joints and junctures between the walls and ceiling.
When researching what type of mouldings may have been used in your property the period in which your home was built will be the best option to discover what type of materials was likely used. You may also find clues as to the style and profile types depending upon the fashion if that period, for example, the very popular profile "egg & dart" which originates from ancient Greek & Roman architecture.
How to work out what style of mouldings may have been on your property originally: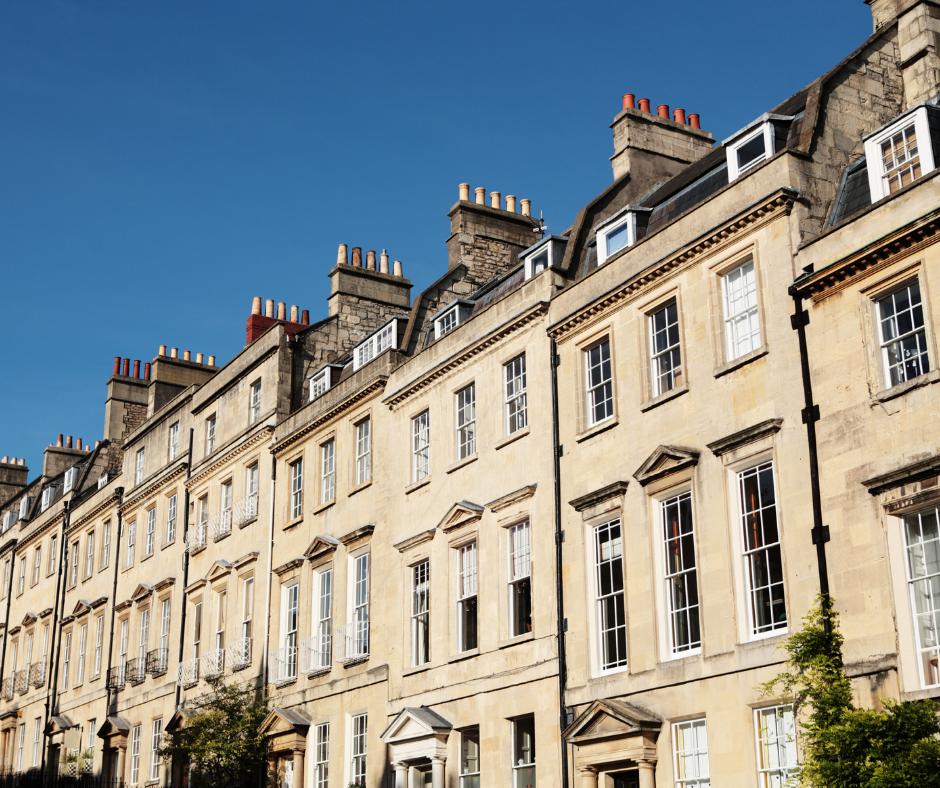 Although mouldings were originally made from wood, Plaster mouldings became popular in Georgian properties between 1715 and 1830 and consisted of the very popular dentil & egg & dart styles. Egg and dart are typically a rounded or oval shape bounded by angular and geometric shapes such as V-shaped darts and sometimes combined with rope and beading styles strips to add a layered look.
Dentil, originating from ancient Rome and popular in the Italian Renaissance is based on the Latin word for tooth "dentil" and is based on the deign concept of repeating blocks that are spaced with perfect proportions – resembling a perfectly symmetrical and evenly spaced set of teeth. Georgian properties typically have larger windows on the first floor and smaller windows in the storeys above as the higher rooms were tended to be occupied by the staff. You may also find bricked-up windows in Georgian properties in an attempt by homeowners to save money between 1696 and 1851 to avoid the window tax! Georgian properties have been a popular choice for conversions into flats in modern times as they were typically townhouses arranged over tree to four stories and had a balanced and symmetrical internal layout.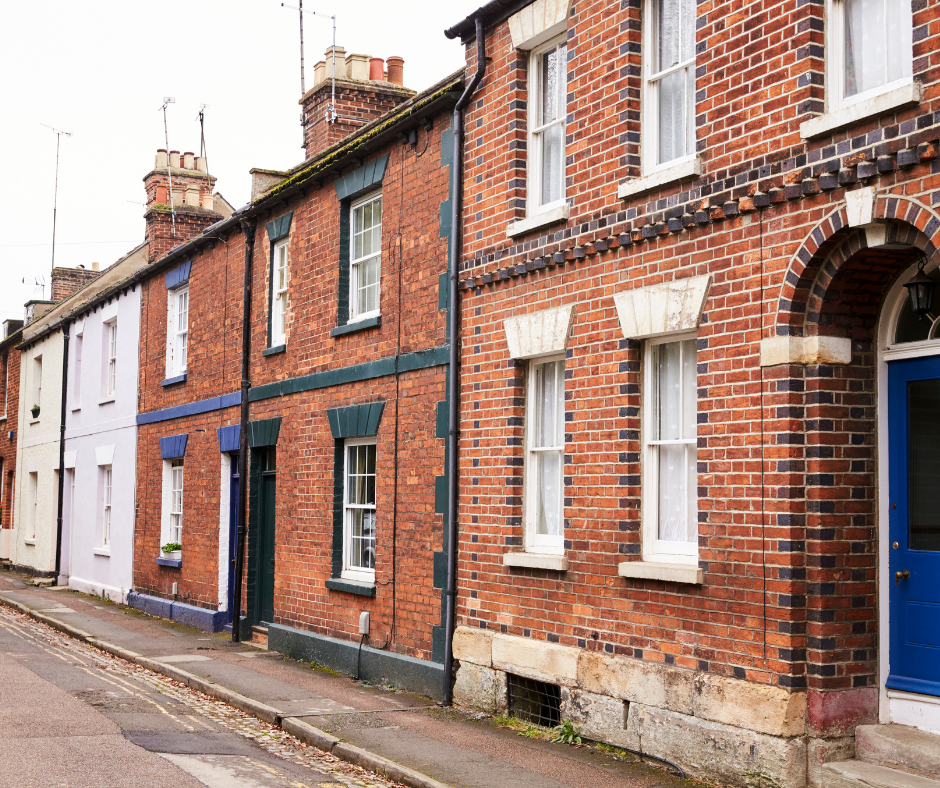 Victorian properties were built from 1837 to 1901 during a time of increased house building and a rapidly expanding middle class population. In the wake of the industrial revolution, homes became less grand and more accessible for lower classes. Victorian houses were built rapidly and usually in terraced rows on narrow streets close to factories and industrial areas.
The introduction of fibrous plaster allowed for much bigger and more ornate cornice to be cast and featured elaborate designs including baskets, flowers, fruit, and vines with large and elaborate ceiling centres being at the height of popularity during this period. Internal features were high ceilings, large windows, and a much smaller footprint than Georgian properties with longer and thinner layout. The style started off very simple but became more decorative as the Victorian era progressed. They typically had fireplaces in every room and bay windows.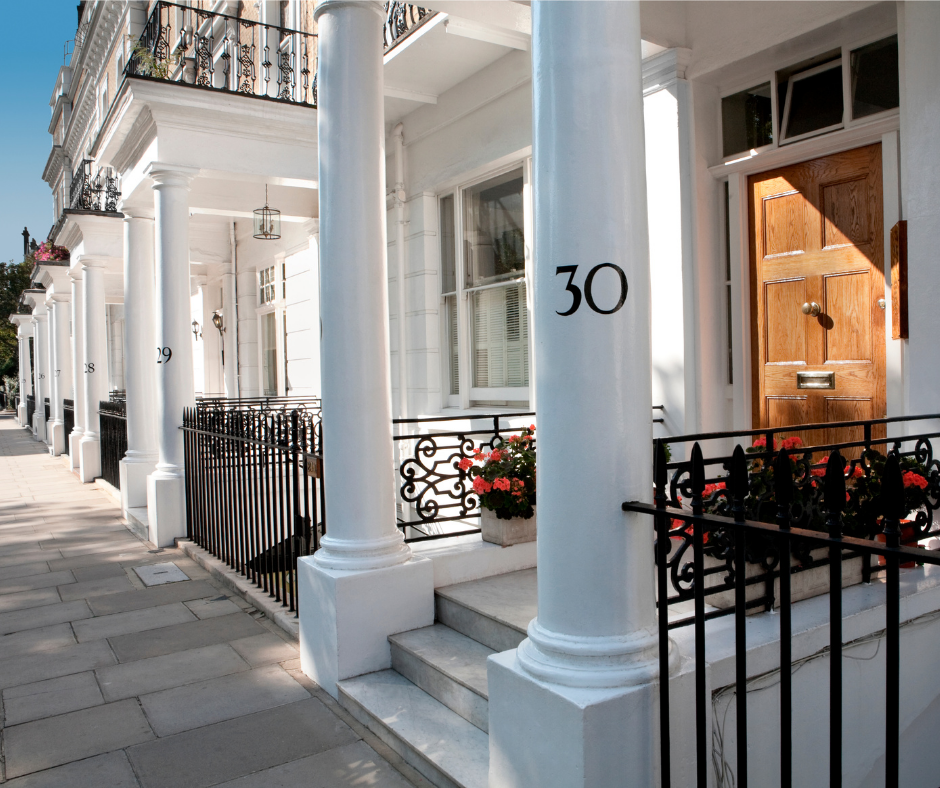 The Edwardian era 1901 to 1910 was such a brief period in history that it is sometimes ignored altogether and classed as Victorian architecture. Mouldings were typically simple and much less dramatic than previous eras. Design was heavily influenced by the arts and crafts movement and properties were being built in the suburbs away from the industrial areas: This meant the homes were more spacious and shorter with gardens and more windows. Although the internal decorative features had become smaller and simpler, they included details like stained glass, parquet floors and mock-Tudor cladding.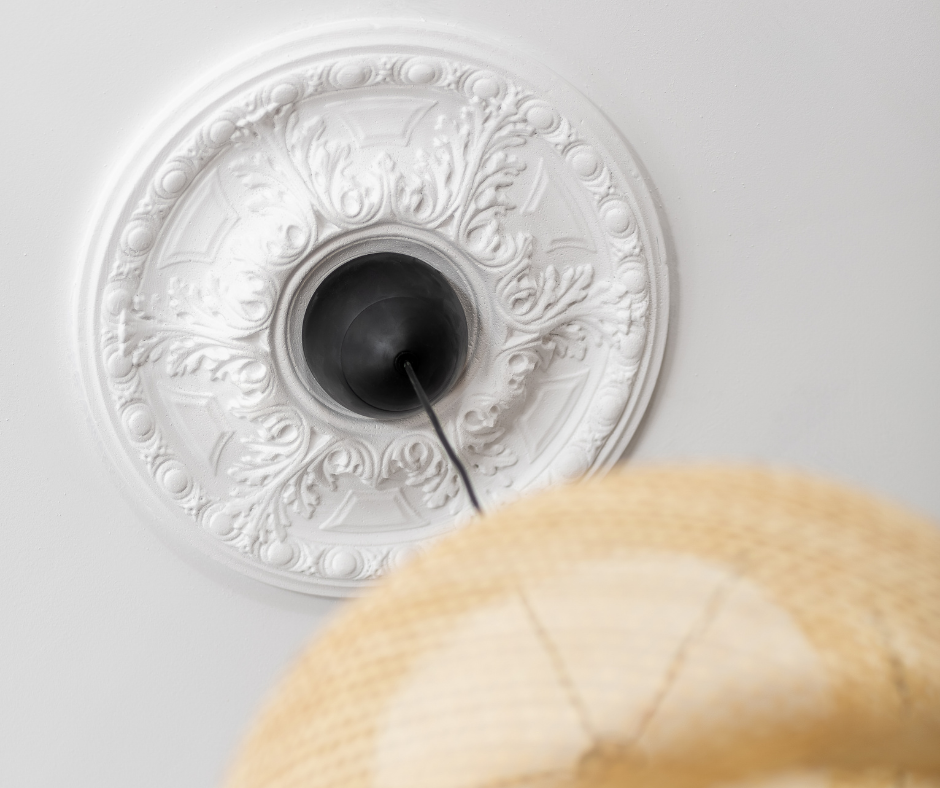 After WW1, ornate and decorative mouldings began to disappear within properties, and any coving and cornice that was featured, was small and simple. Although ceiling centres were still used, they were small and usually very basic like the coving. Homes were internally very stark with straight lines and simpler details.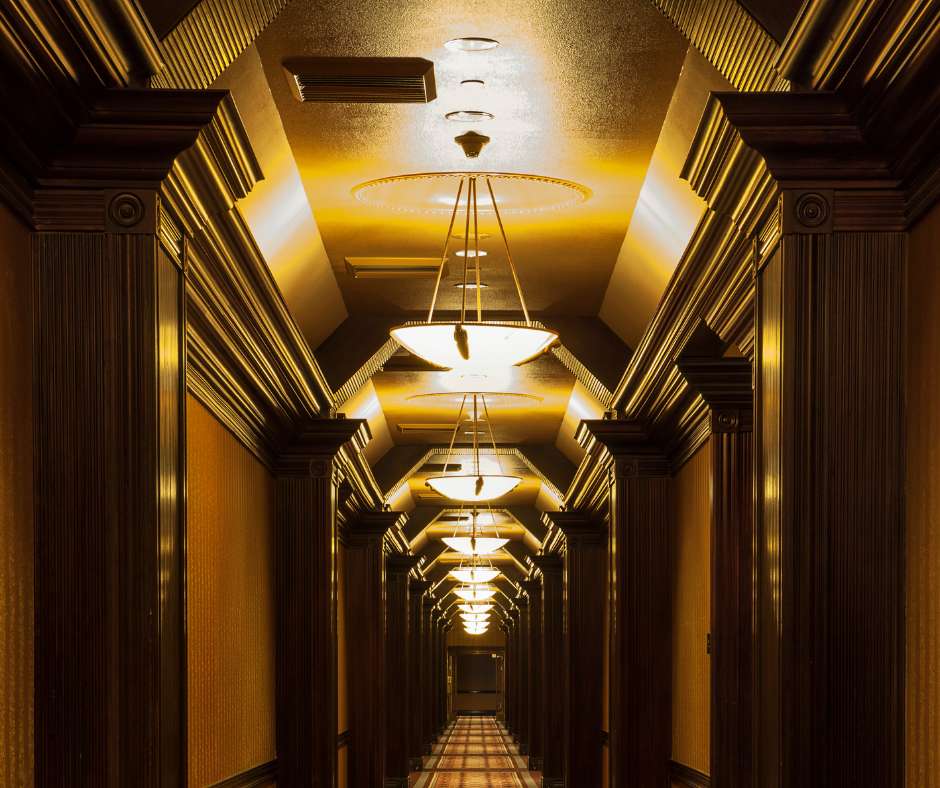 The Art Deco movement in the 1920s and 30s saw the re-introduction of decorative mouldings that were big, bold and chunky. The coving and cornice designs were often mirrored in the skirting boards and were bold and stepped with sweeping curves and strong geometric lines. Art deco properties tend to be scattered across the country and very rarely grouped together. You may find an art deco property in the most unusual places, and if you find one that is in good condition and available on the market, this may be considered a rare and exciting find.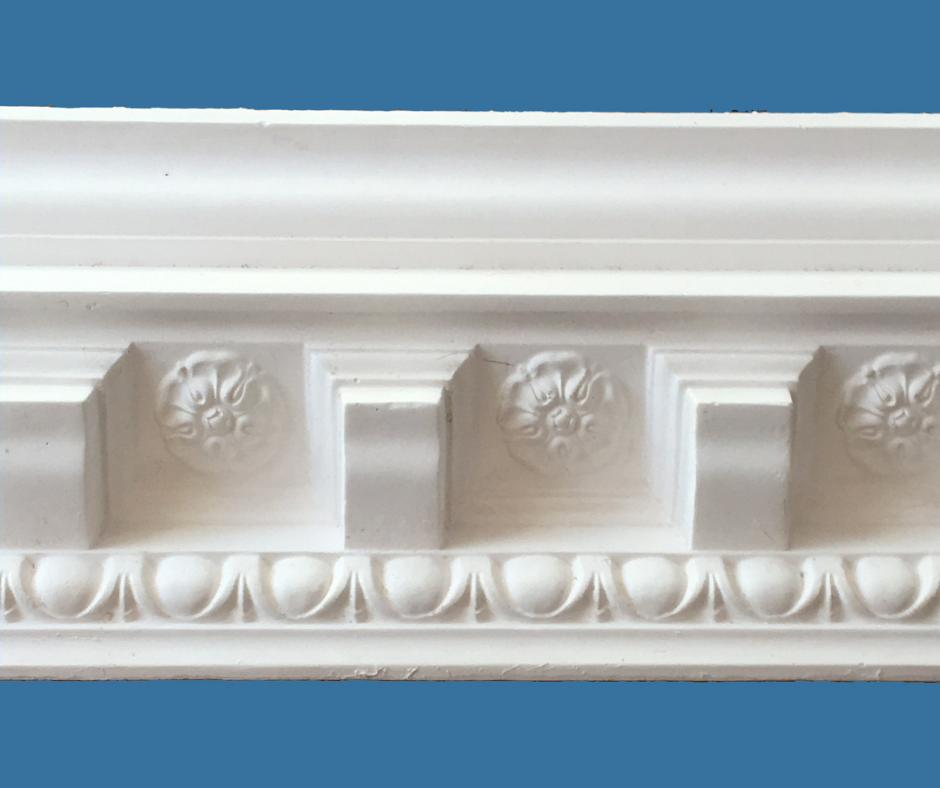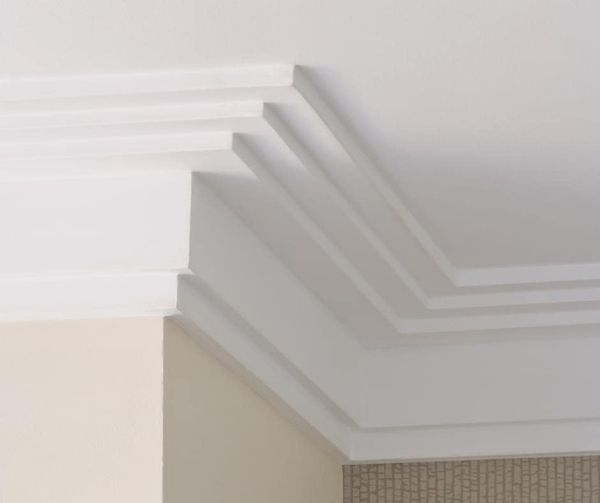 When buying a period property, you may find that some or all the original ornamental plasterwork has been removed, damaged, or over painted throughout the years. Unfortunately a huge proportion of ornamental plasterwork throughout period and heritage properties across the UK has been lost to neglect, water damage, fire unsympathetic restoration works and the partitioning or larger rooms into smaller ones. Plasterwork can be repaired, replaced, and added to bring period properties back to life. Abby Mouldings can supply and fit new coving, cornice and ceiling centres, and even match existing plasterwork that may have been damaged, replace sections with brand new parts made from moulds made from your original pieces.
If you would like more information on the restoration, repair, or re-creation of any plaster mouldings, you can get in touch with Abby Mouldings on 01626 83050 or click here to get in touch.
For more inspiration and ideas – follow our instagram @abbymouldingsltd